JUR Launch

All Around You
Astro 3D Spacial Audio. Motion. Blacktrax. Disguise. Notch. Timecode.
The launch of our own new identity had to be Unregular. So we sat down together and designed a 360 degree presentation setup. With some nifty rigging work we were able to rotate two screens as doors to open the setup.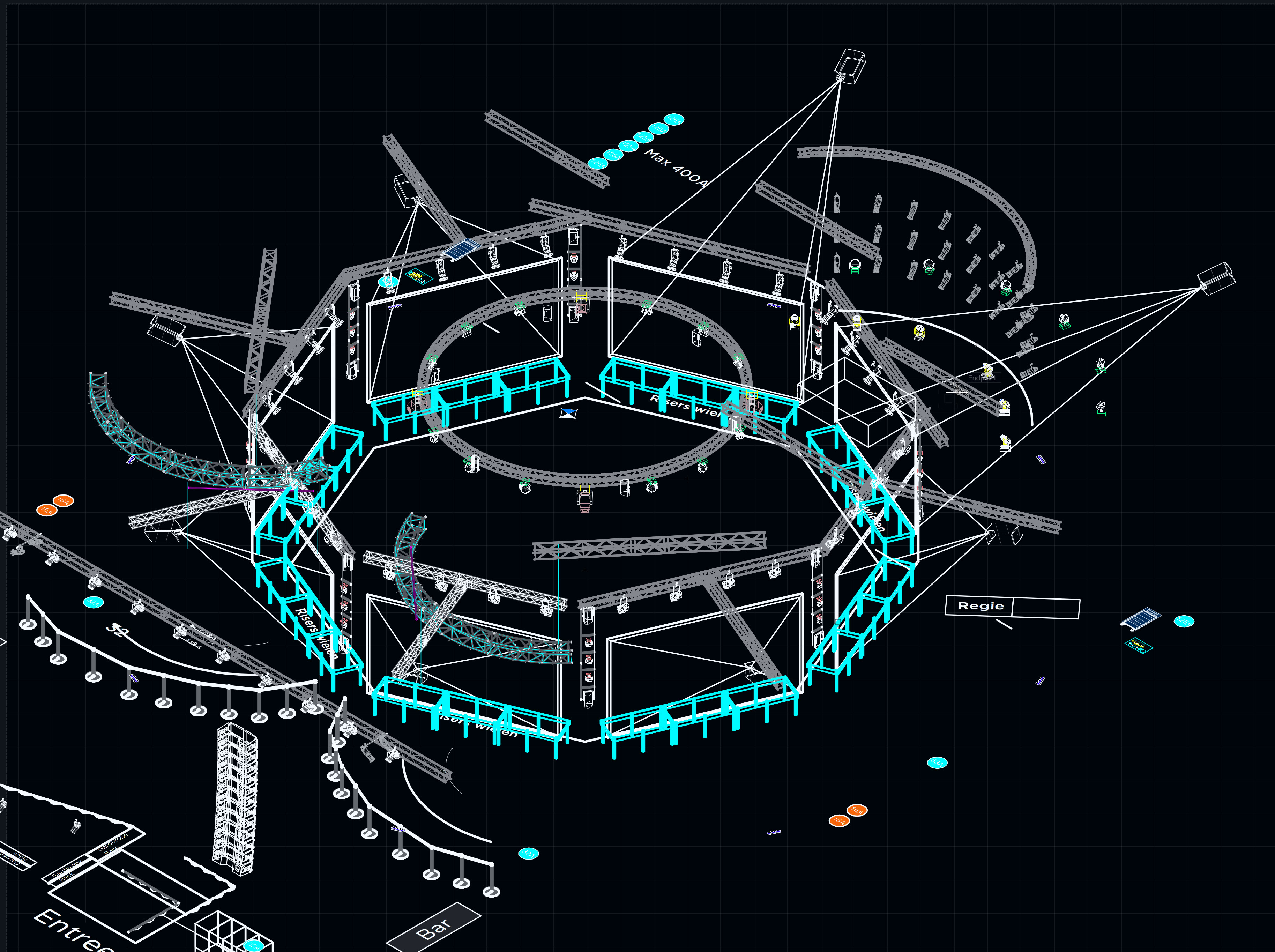 Jurjen was able to walk the full 360 degrees around the stage to tell our story. As he walked, sound, video and light followed him. For lights and video we used Blacktrax. The Blacktrax data were piped into the Notch so slide would automatically come up when Jurjen walked to the next slide.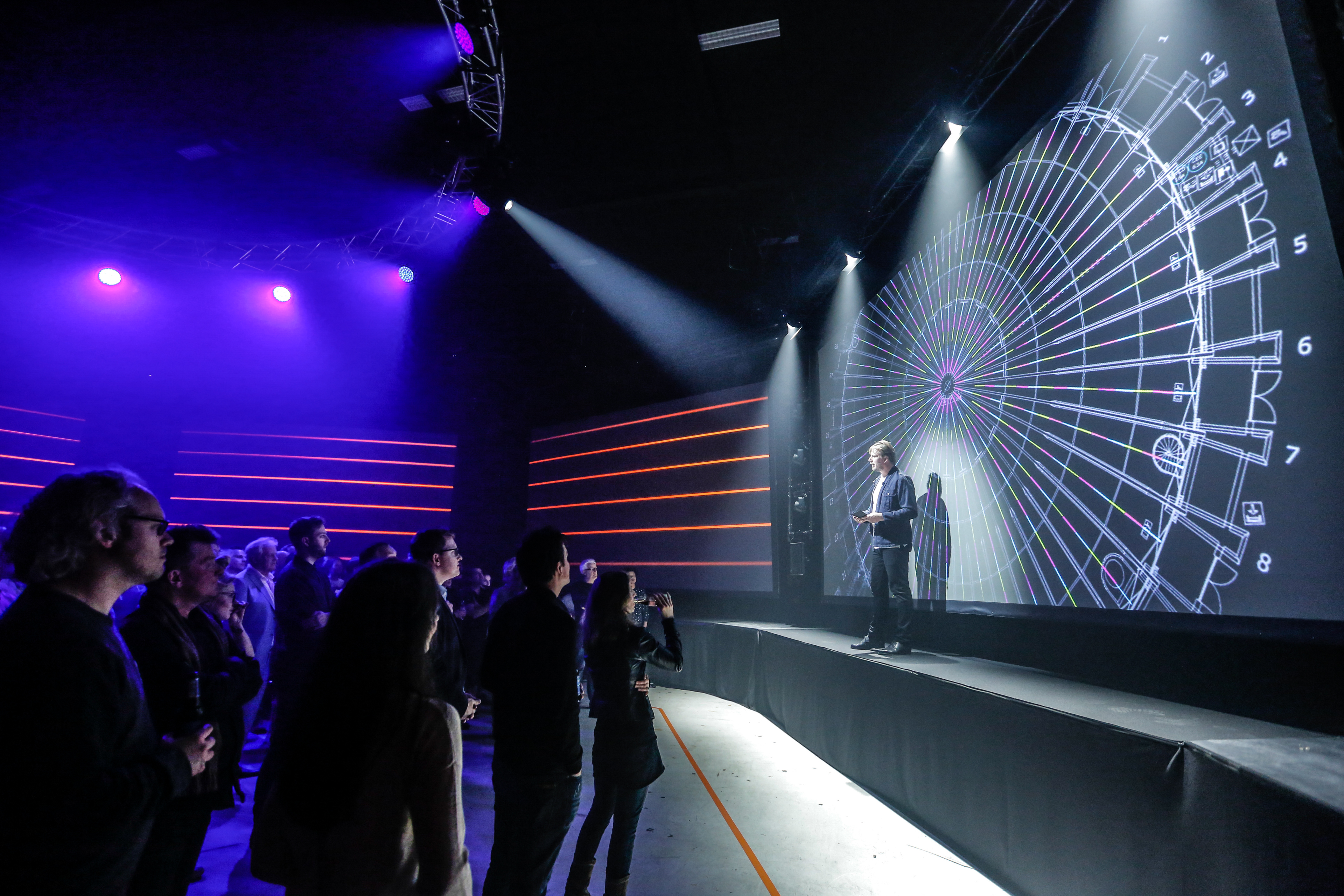 For the first time we used the Astro Audio server to make genuine 3D sound. This meant that Jurjen's voice would always come from the position in which he was standing. We realized this by hanging 22 Alcons VR8 at different positions and heights.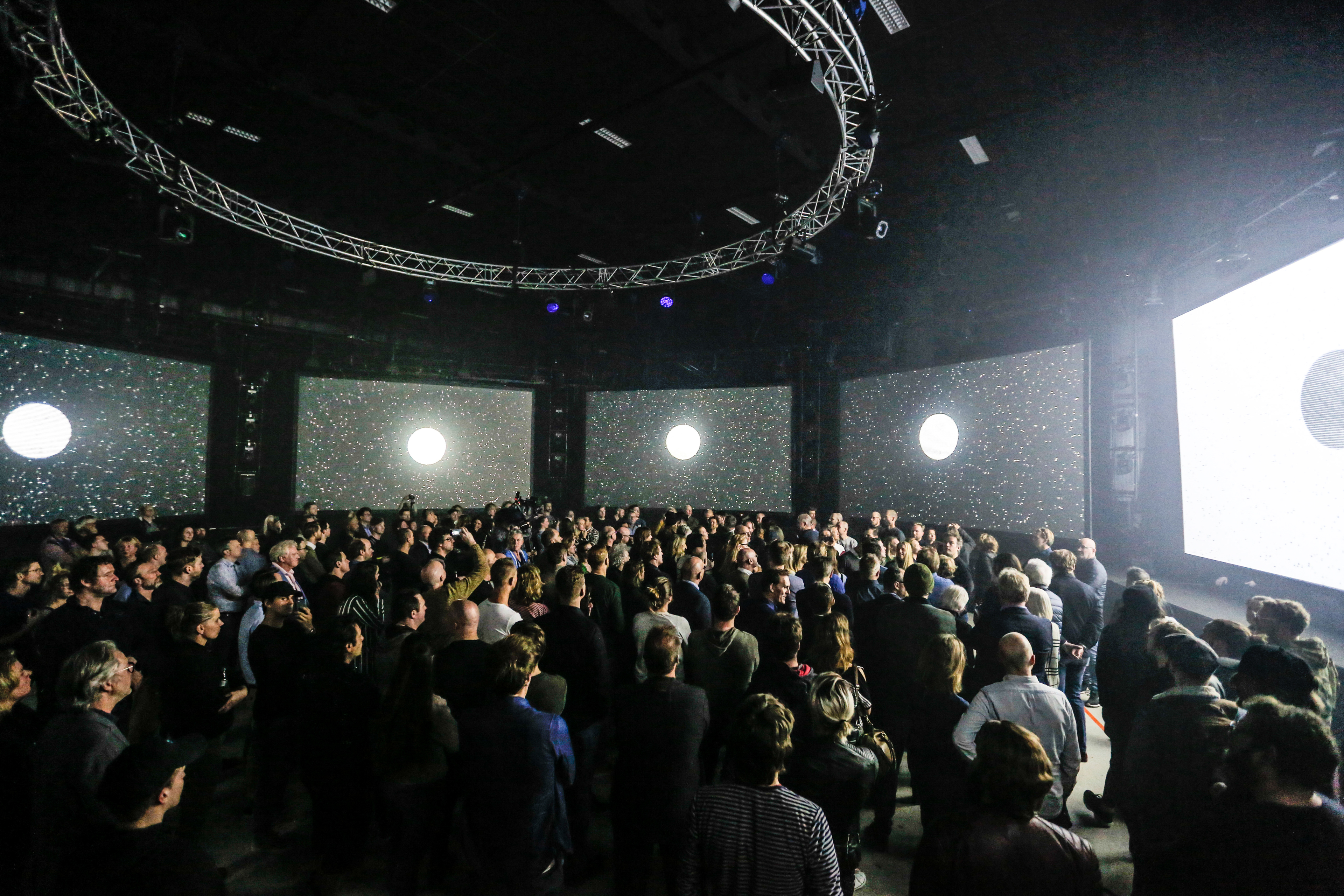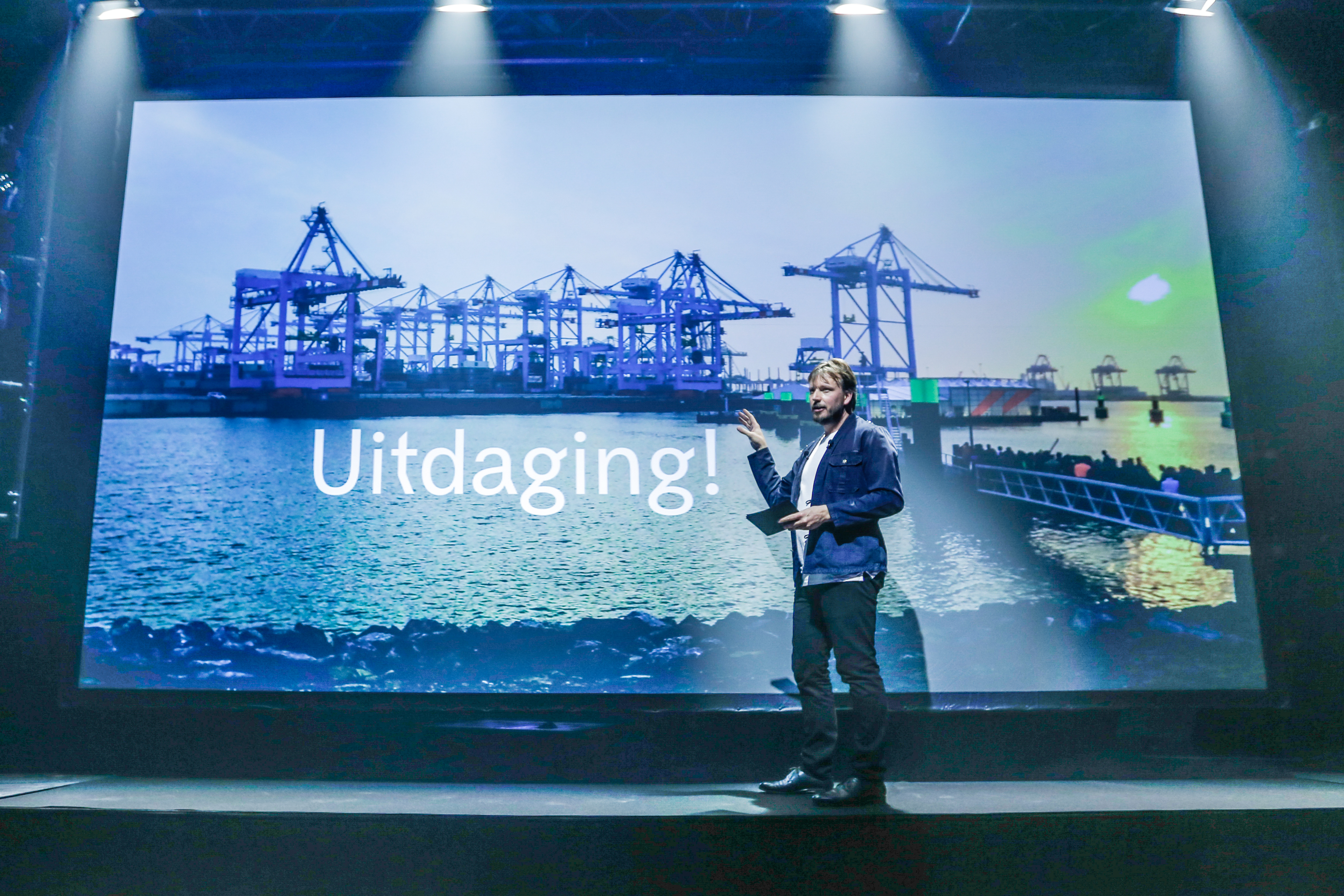 Photography by Team Peter Stigter