Iris van Herpen x Studio Drift

In 20 Steps
Motion, Blacktrax, Disguise, Automation.
We collaborated with Studio Drift and Iris van Herpen to create Syntopia, including the spatial installation "In 20 steps" synchronized with models using Disguise and Blacktrax.
In collaboration with Studio Drift's artists Lonneke Gordijn and Ralph Nauta, Iris van Herpen creates Syntopia, featuring biomimetic art pieces that bring natural processes to life through immersive sculptures that move. One of the highlights of the show is the spatial kinetic installation called "In 20 steps," a delicate collection of 20 glass wings that represent the abstract concept of flight. The glass bird moves in harmony with the models on the runway, underscoring the delicate interaction between new worlds and their fragility as they soar together.
We worked closely with Studio Drift and Iris van Herpen to synchronize the kinetic installation with the models, using sophisticated technical development enabled by Disguise and Blacktrax.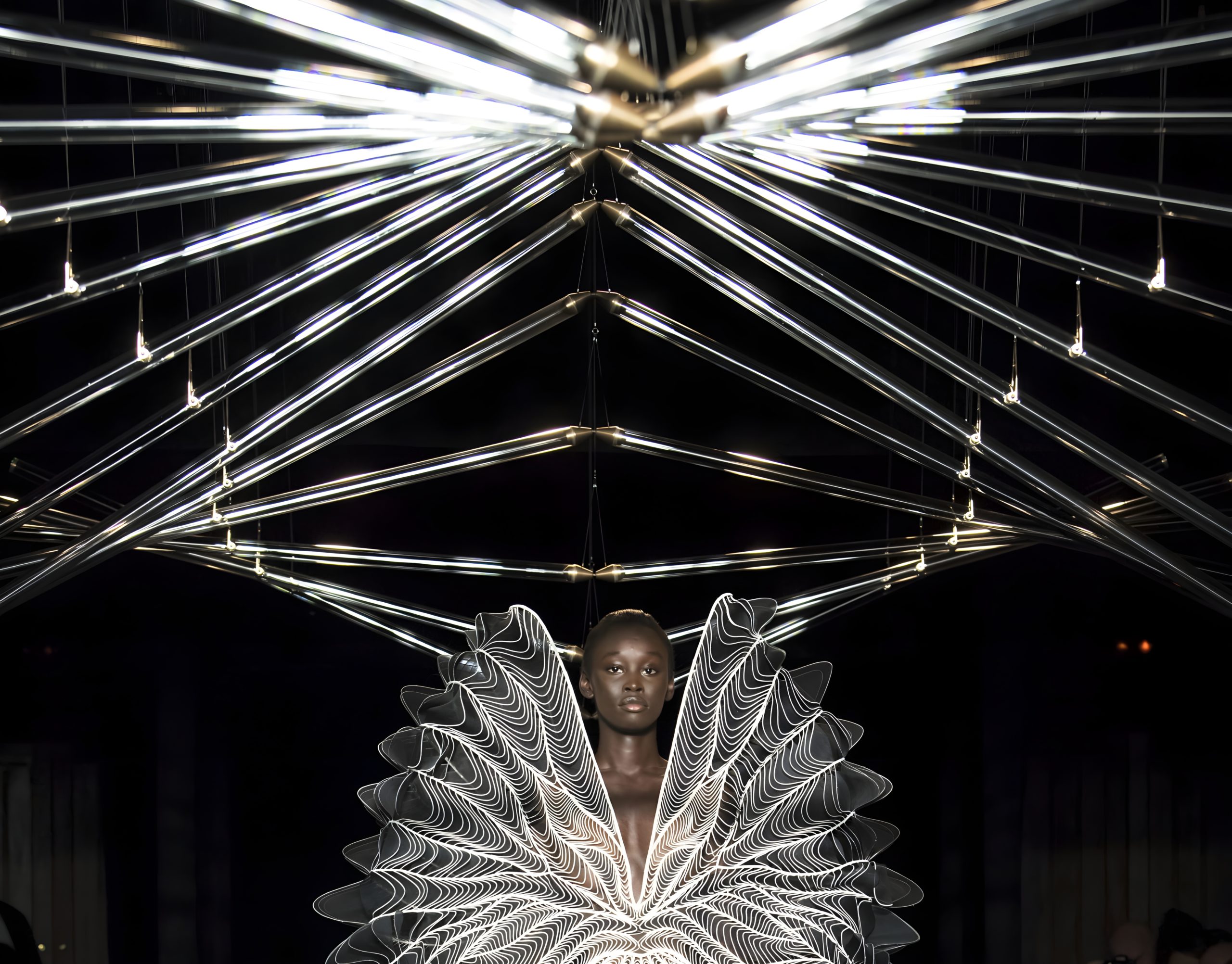 By using a combination of 20 Dummy DMX fixtures in the Disguise software, a simple piece of video content was overlaid to synchronize the kinetic Drift installation. This allowed the models to walk underneath it safely. Blacktrax was also used for backup tracking to ensure the safety of both models and installation.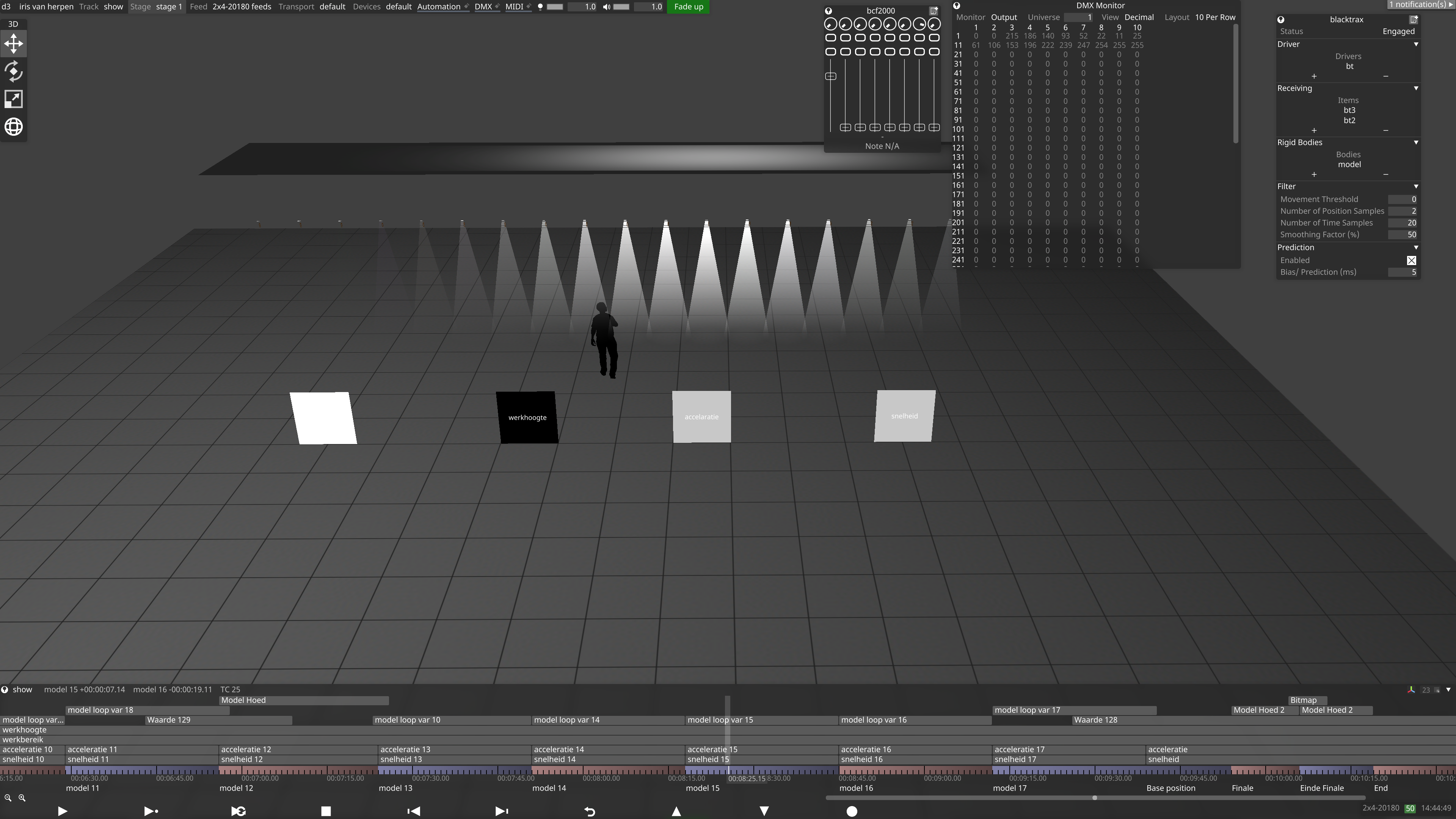 Photo Credits: Iris van Herpen, Team Peter Stigter, JUR