Adidas Deerupt Milan

From Garage To Experience
Design. Equipment. Technical Production. Research & Development.
Adidas was about to launch their new sneaker in cities all over the world. JAMJAM Marketing asked us to develop the Deerupt event in Milan with them. The goal: create an experience that connects customer and product. Within two weeks we developed and designed a setup, and off we went to an old garage in the center of Milano.
adidas Originals DEERUPT @ Foot Locker

March 2018 marked the launch of adidas Originals DEERUPT at Foot Locker stores across Europe and online. We teamed up with the brand to bring the experience to life across the border between analogue and digital. The launch kicked off with a 4 day event in Milan, Italy, where influencers and consumers were invited to Enter the Grid.Special thanks to our partners:Your Majesty / Provision / Appeltje Eitje / Behind Brands / Icatch / Led Lease / Jurlights / Santeria / Eydenberg / All Rent / Thearent / Vision2Watch / 100% Group

Geplaatst door JAMJAM op dinsdag 1 mei 2018
The experience we designed focused on the most fundamental element of the sneaker: the characteristic grid design. Visitors used a chip they acquired at the store to access an immersive gridded space – one in which where they were subjected to a holographic scan. They later entered a futuristic corridor, with a lit-up LED floor and portal where they were presented with a holographic grid projection of themselves alongside the Adidas Deerupt shoe. Finally the visitors were shown a pair of sneakers and a photo booth with the grid projected onto their bodies.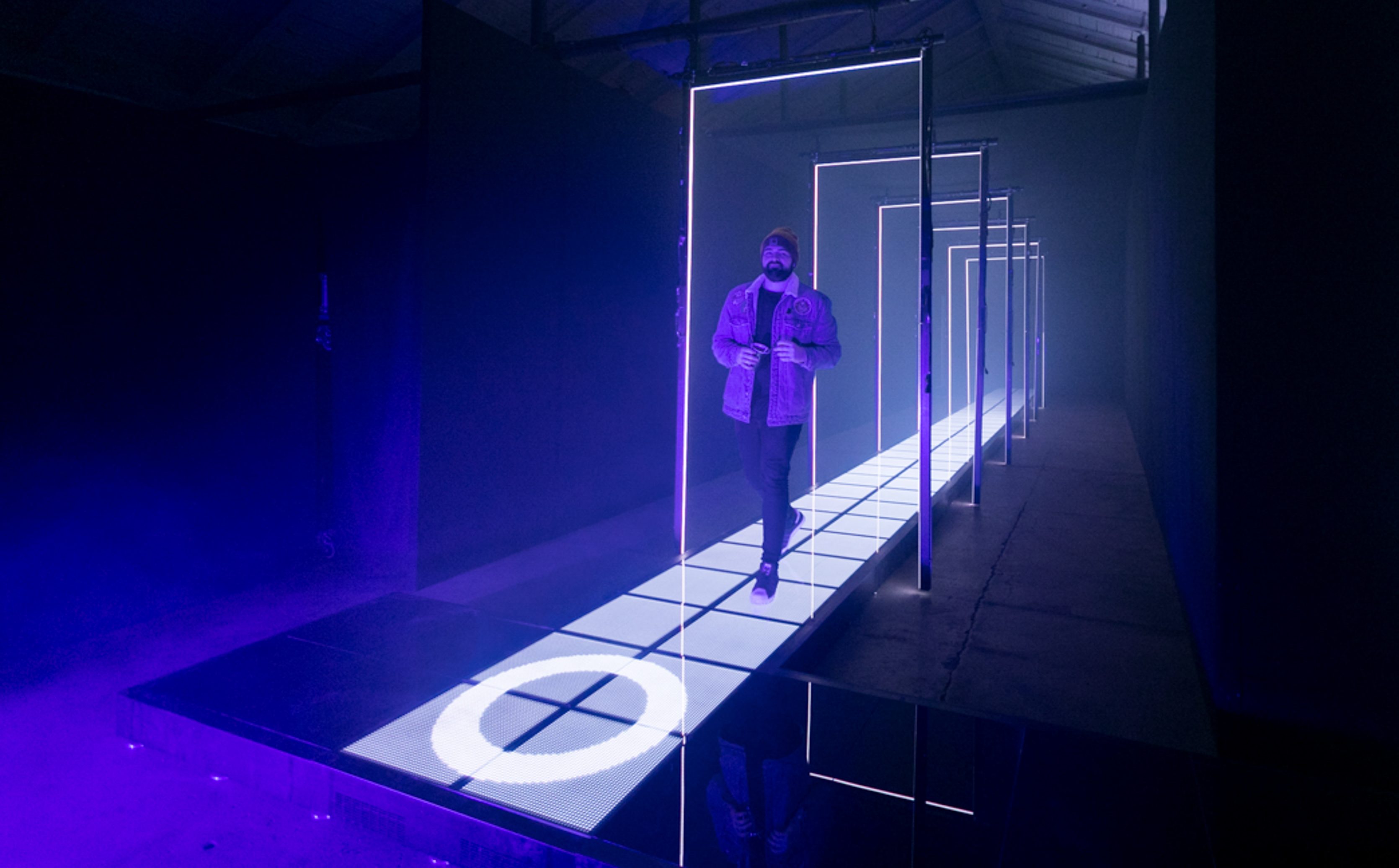 The challenge in this assignment lay in creating a smoothly running experience for every visitor. From the moment of entering the portal until scanning and projecting stage, everything needed to be flawless in order for this experience to be real. With a Disguisemedia server, an Arduino NFC (Near-Field Communication) scanner and an Intel Realsensecamera at the heart of it all, we managed to do just that.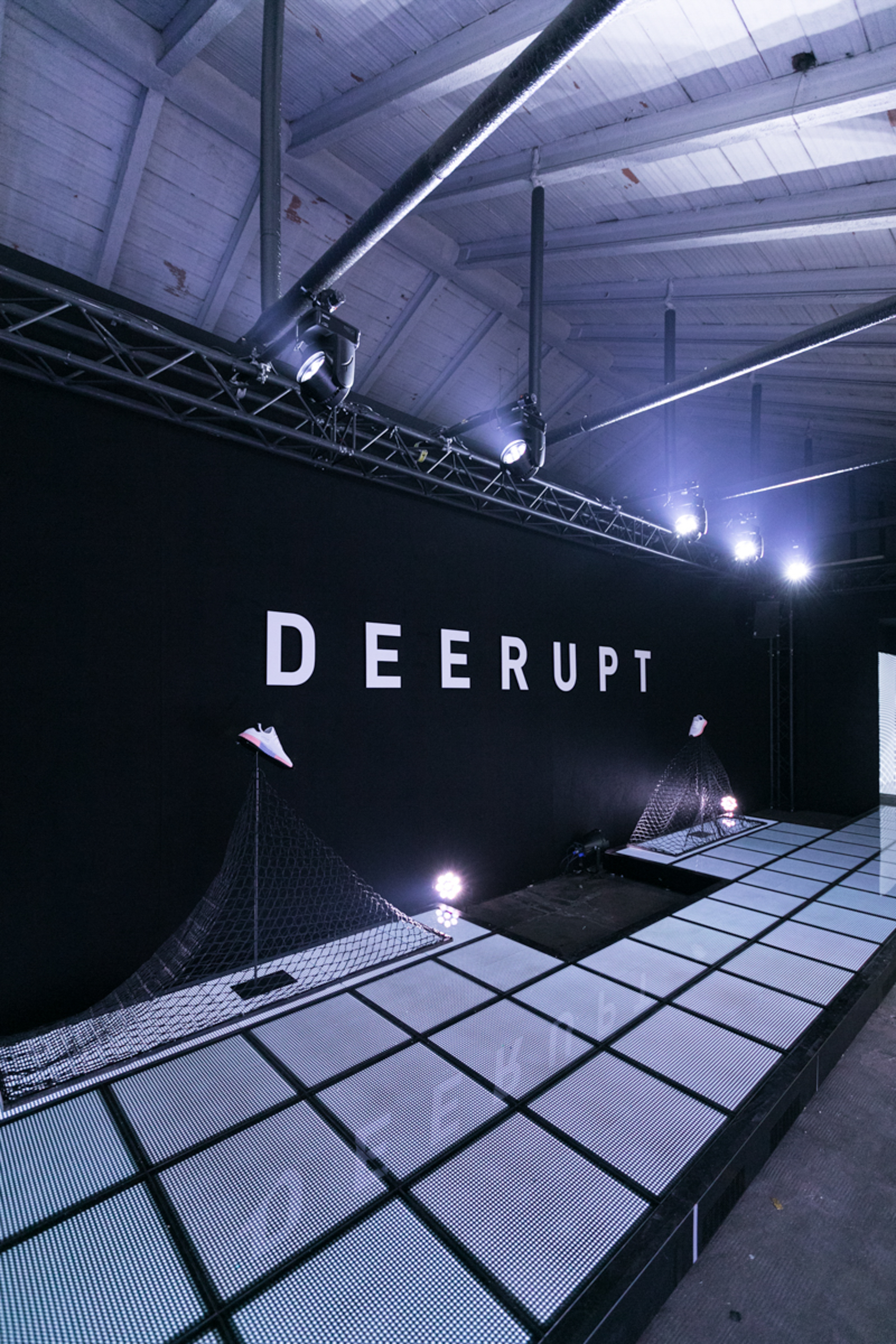 Photography credits JAMJAM Marketing
Ritira il tuo bracciale #DEERUPT al negozio Foot Locker in Corso Vittorio Emanuele II o all'ingresso dell'experience in via Zecca Vecchia 3. É visitabile dal 24.03.2018.

Geplaatst door Foot Locker Europe op vrijdag 23 maart 2018