G-Star Raw Paris
Taking Research
to the Next Level
Design. Equipment. Technical Production. Research & Development.
G-star launched Raw Research III during the Paris Fashion Week of 2017. Aitor Throup Studio and the G-Star Innovation Lab redefined the meaning of raw by deconstructing denim for both men and women. They challenged JUR to provide a modern and innovative lighting set-up in an old garage in the city center of Paris. The lights needed to give the best impression of the clothes for both press photographs and the exhibition hosted specially for invited guests.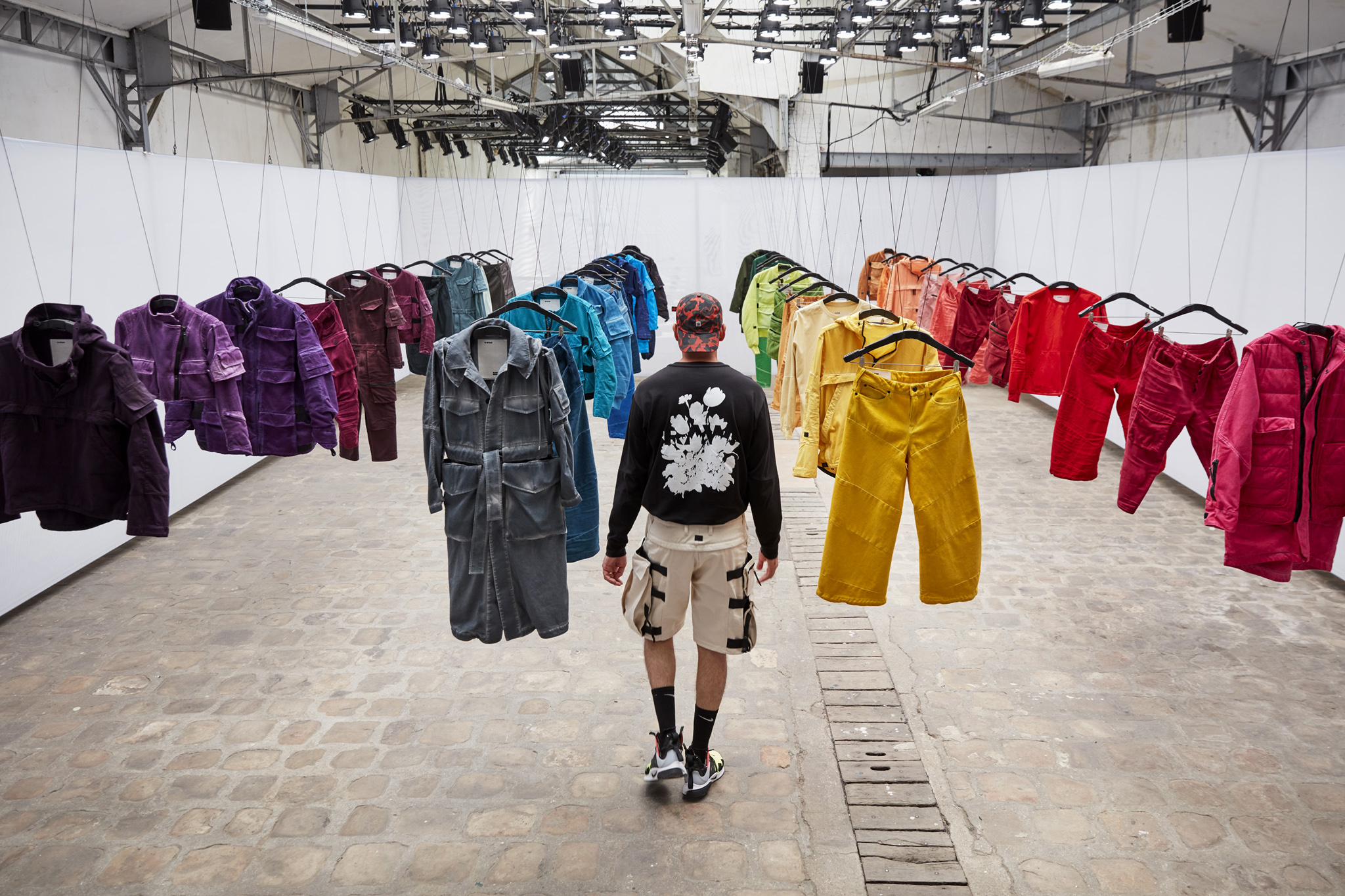 The biggest challenge, besides the tight schedule, was the venue: it had a lot of character but was not meant to be used for these kinds of events. Therefore, certain limitations needed to be dealt with, such as power constraints and unusual dimensions. G-star raised the bar high, so there was no easy way out.
Our stock of cutting edge LED lighting tackled the problem of limited power supply and provided the necessary flexibility. In our warehouse we tested different types of LED lights and lenses on the various colored parts of the collection. This gave us the insights to determine the best possible composition of the selected lighting fixtures in the venue.
A grid of one hundred LED par lighting fixtures was not only effective to reduce the amount of shadow on the clothes, but also gave the necessary amount of light for these forty pieces of clothing. This gave the guests the opportunity to admire every detail when wandering around between the hanging clothes.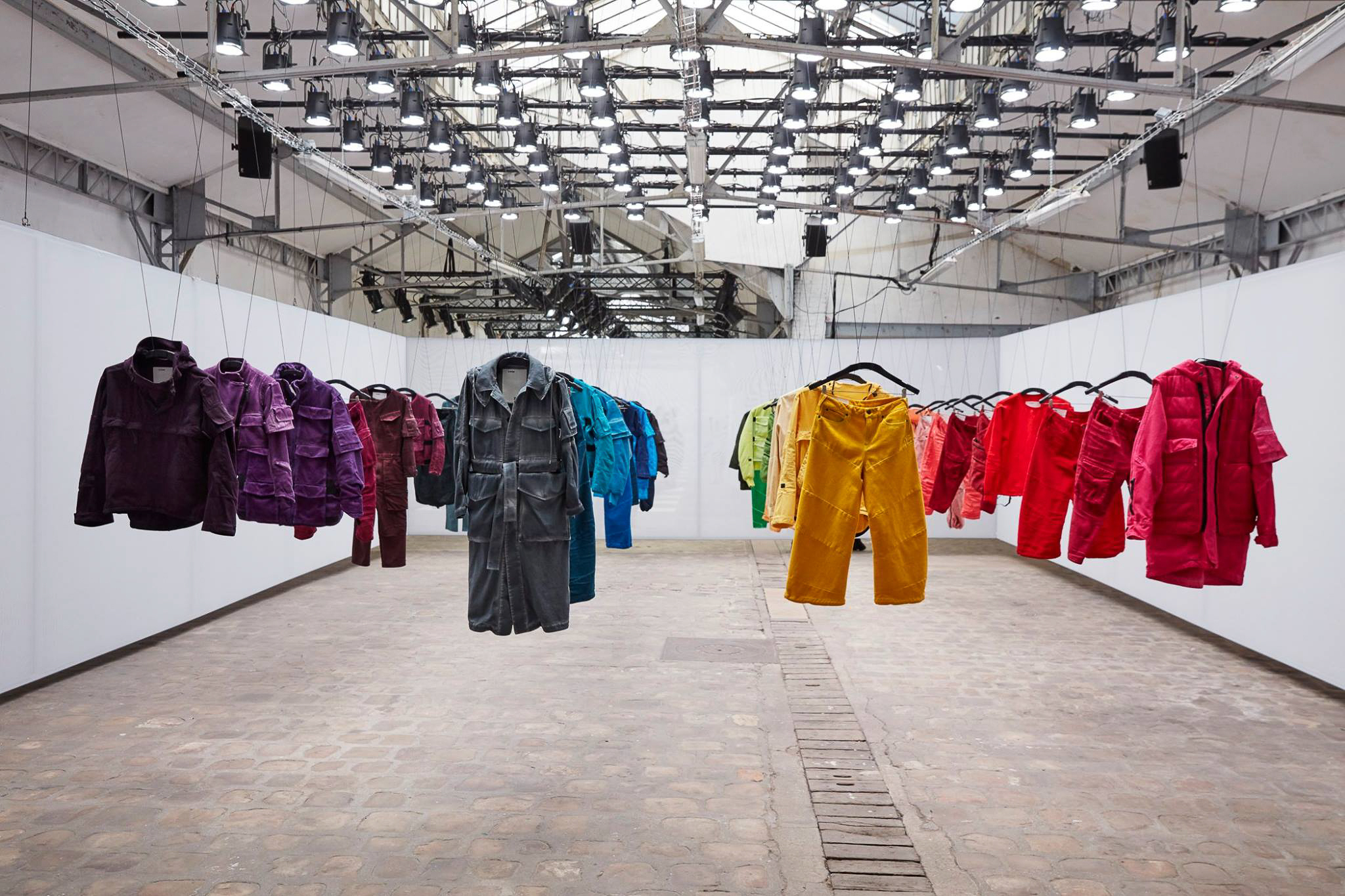 The planning of the production and pleasant collaboration with the team of G-star made it possible to finish this challenging project on time. We guaranteed the quality of the used materials by transporting our own equipment from our base of operations in Badhoevedorp to Paris. The whole crew worked around the clock until the very last minute to tie up every minor detail. The commitment of the crew ensured the optimal representation of the new collection.
Photography credits