The Next Web

The Coolest Nerds
Design. Technical Production. Equipment.
Since the first edition in 2006 JUR has been technical event partner of The Next Web Conference. In the past 17 years TNW has grown from a small congress with a single projector to a leading technology event bringing together 3,500 companies and 12,500 attendees from all over the world. As the conference grew, so did the demand for inspiring stage design.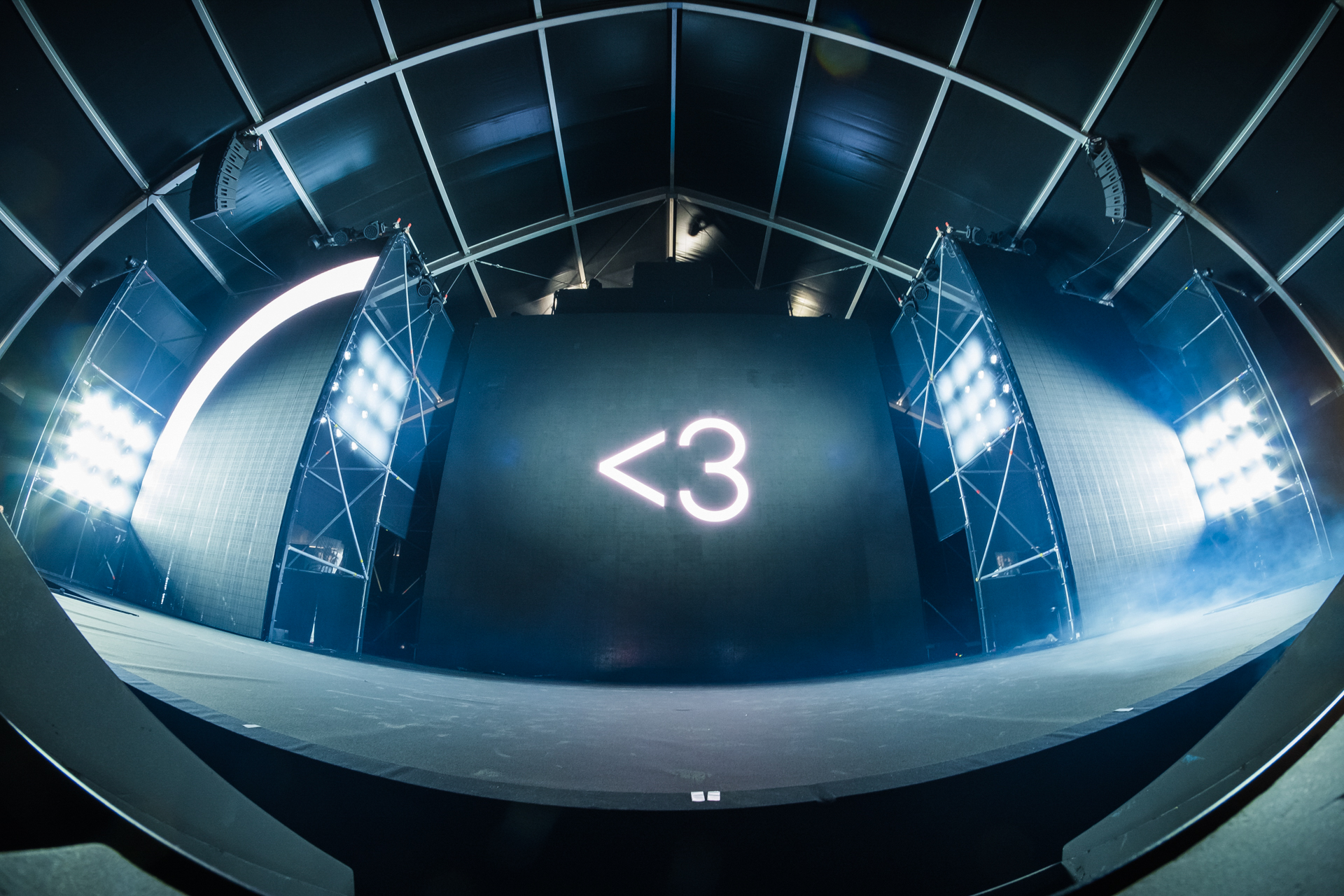 Over the years JUR and TNW have created a unique and trustworthy collaboration together. We share an enthusiasm for technology, and TNW gives us the freedom to make this conference our playground – even the geekiest nerds are left amazed.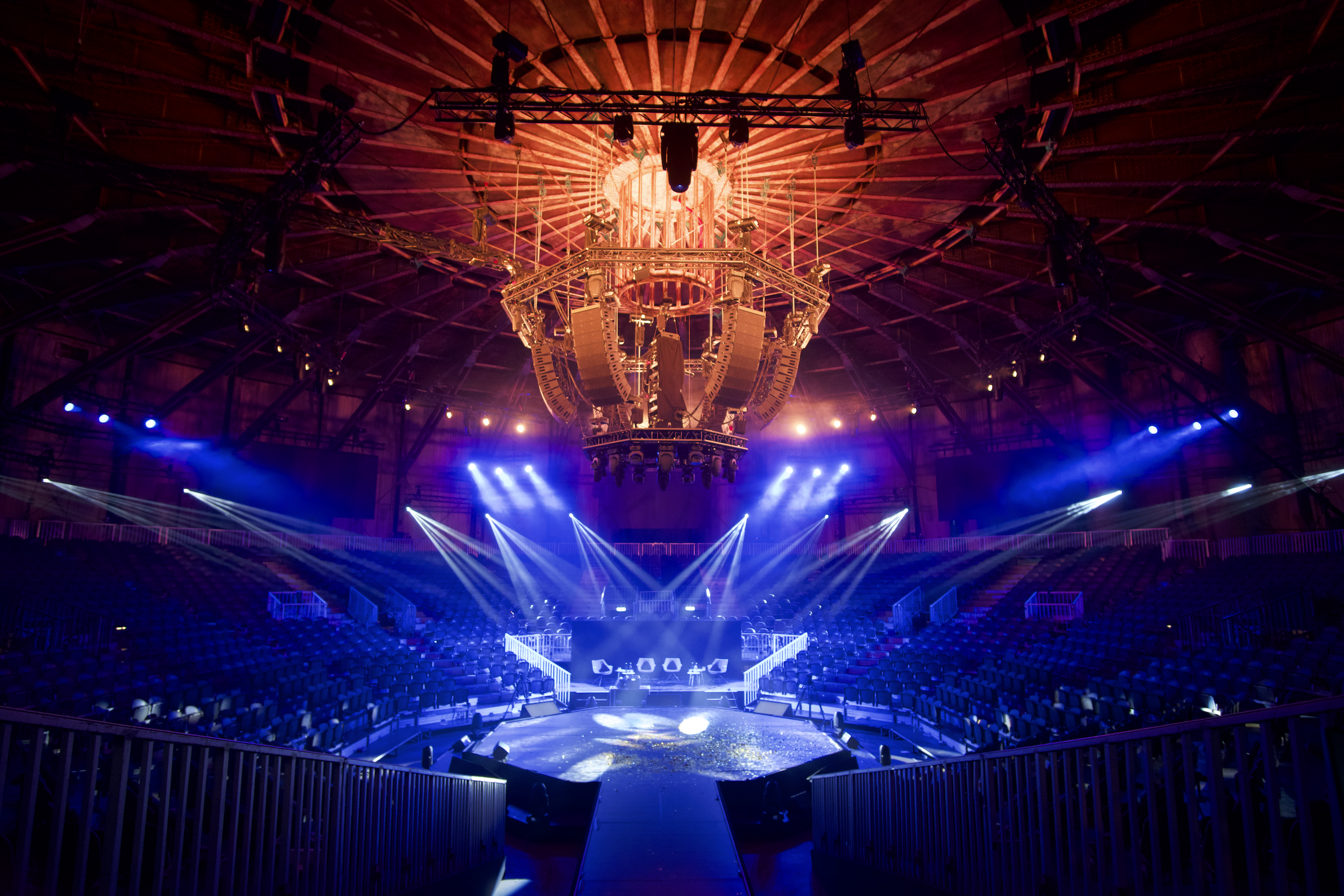 TNW has connected communities of technology agents driving business innovation worldwide. Currently, TNW Conference is expanding into 20 carefully curated tracks to shape a deep conversation about how technologies such as Blockchain and AI will directly affect industries, professions and the way we innovate.
Head of production, Xander Kranenburg, challenges us to use the latest technologies and push them to their limits every year.
Here is a shortlist of the used technologies over the last years :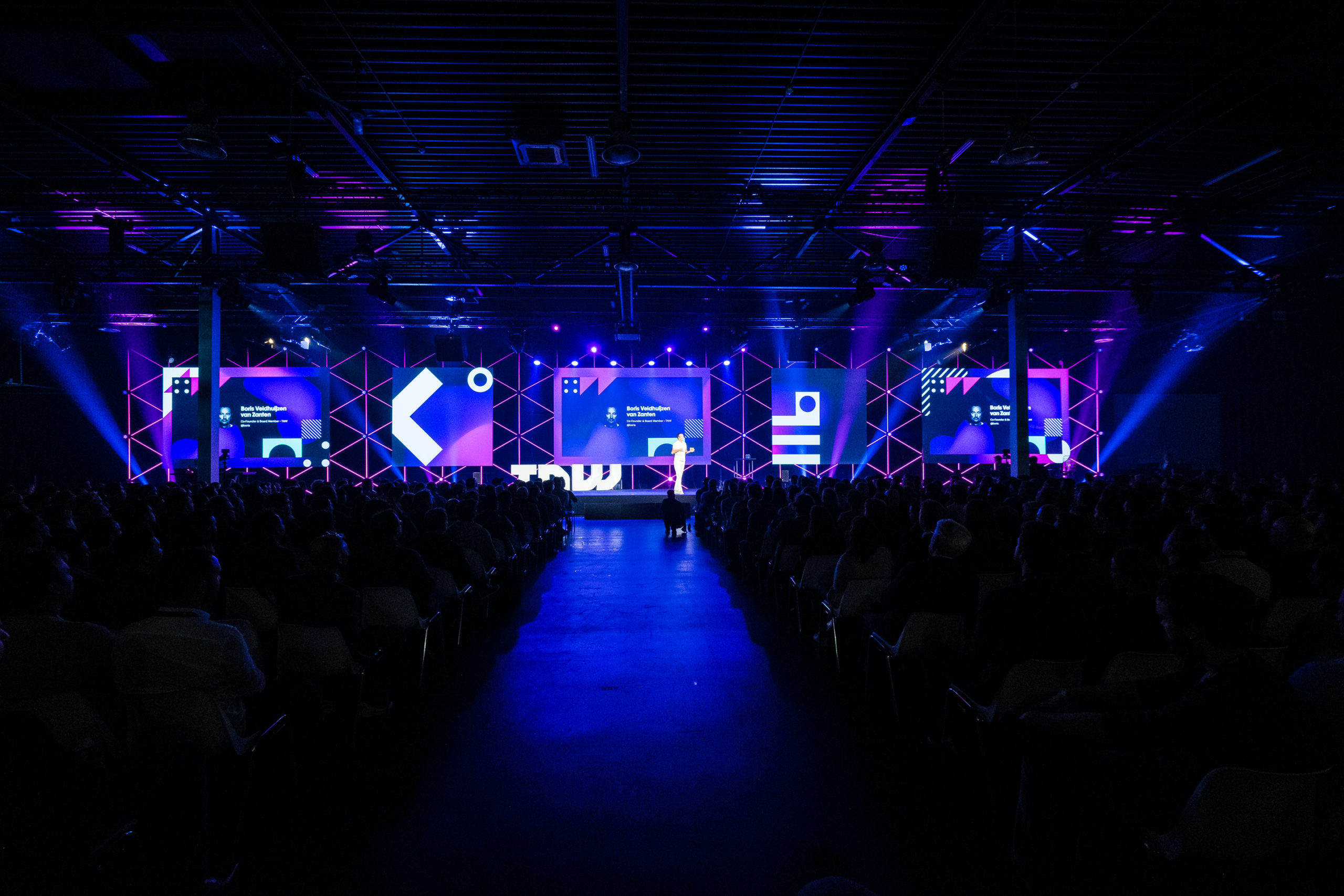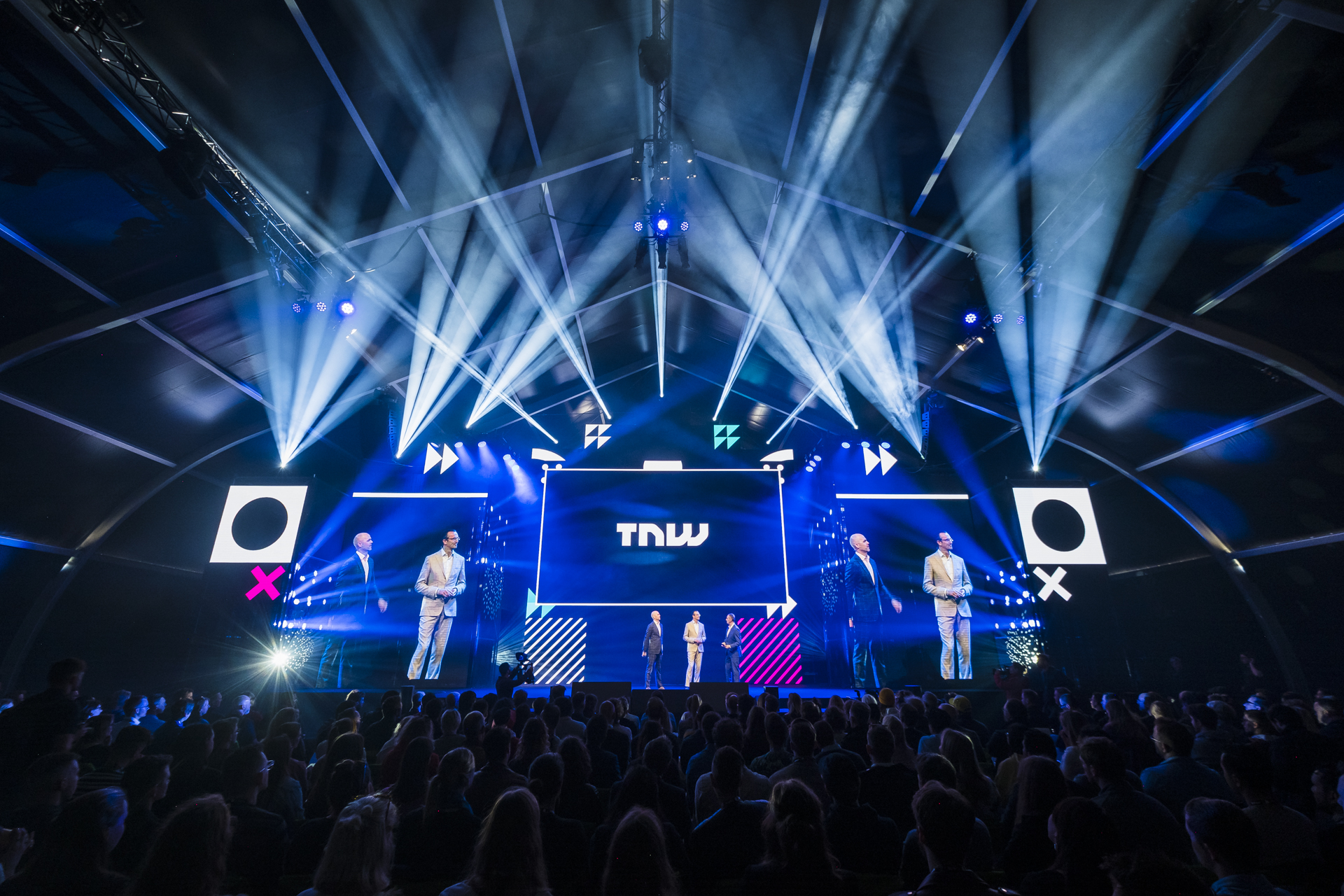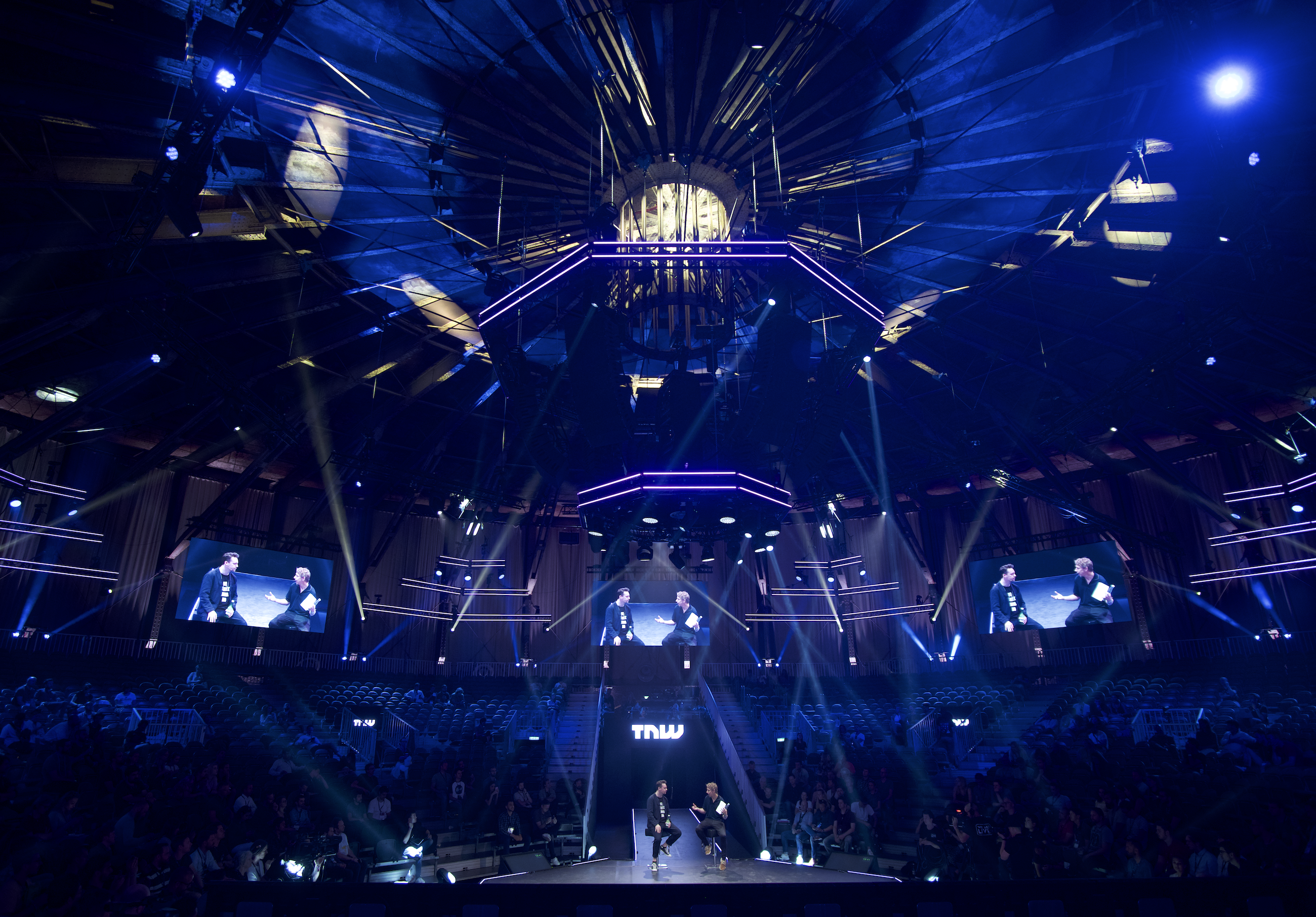 2017. Holographic Image Screen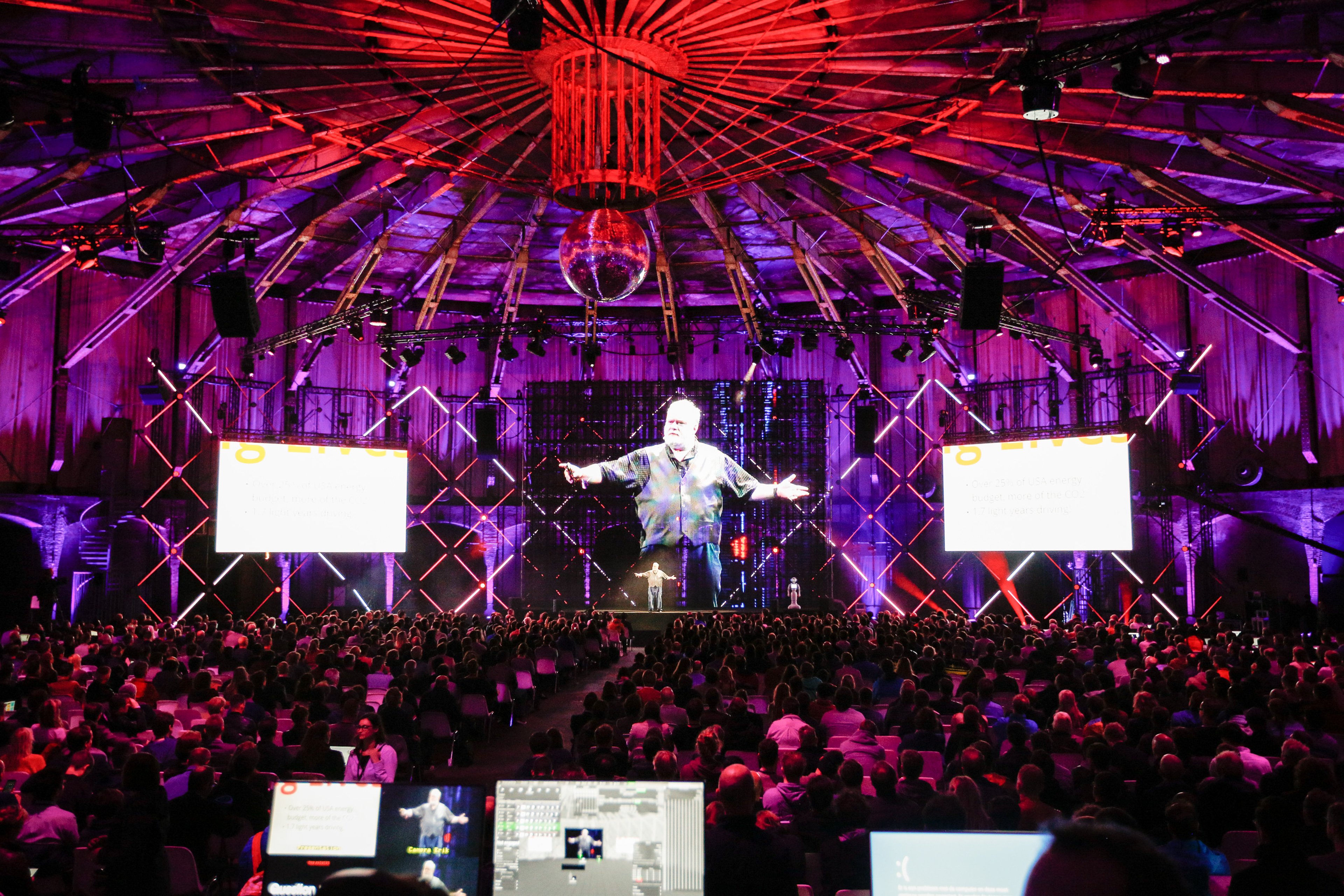 2016. Blacktrax And Real Time Content Integration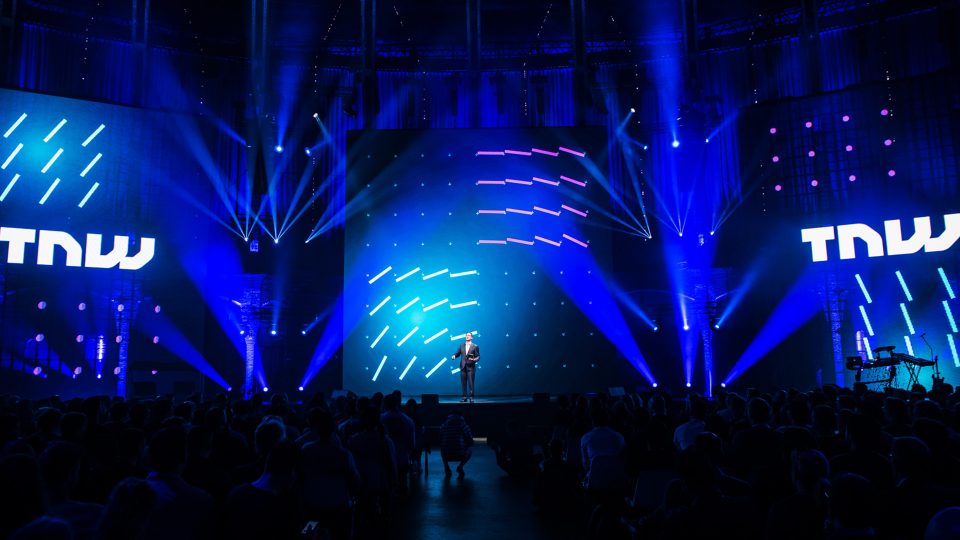 2015. Triple CNC Honey Board Projection Screen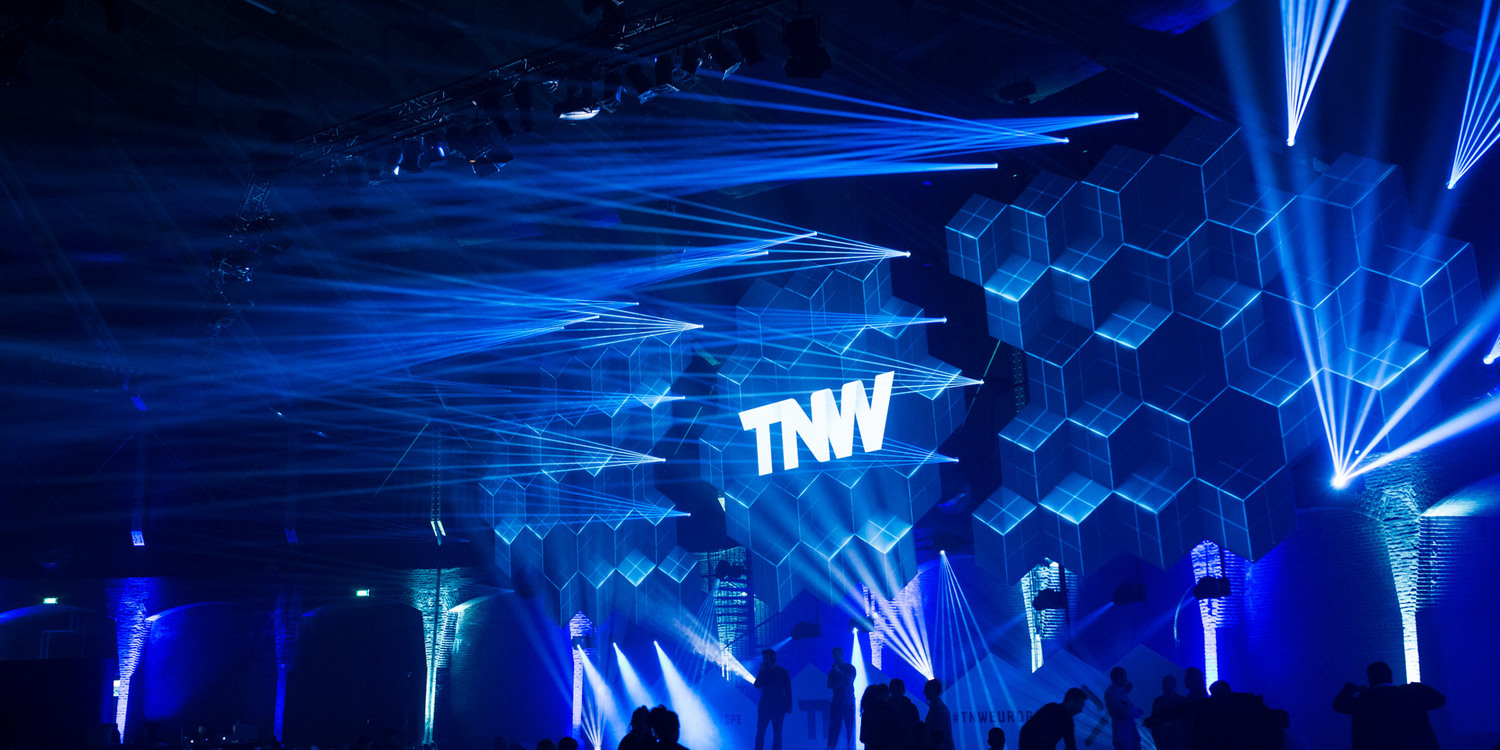 2014. Customs Polygon Projection Screen With 3D Effect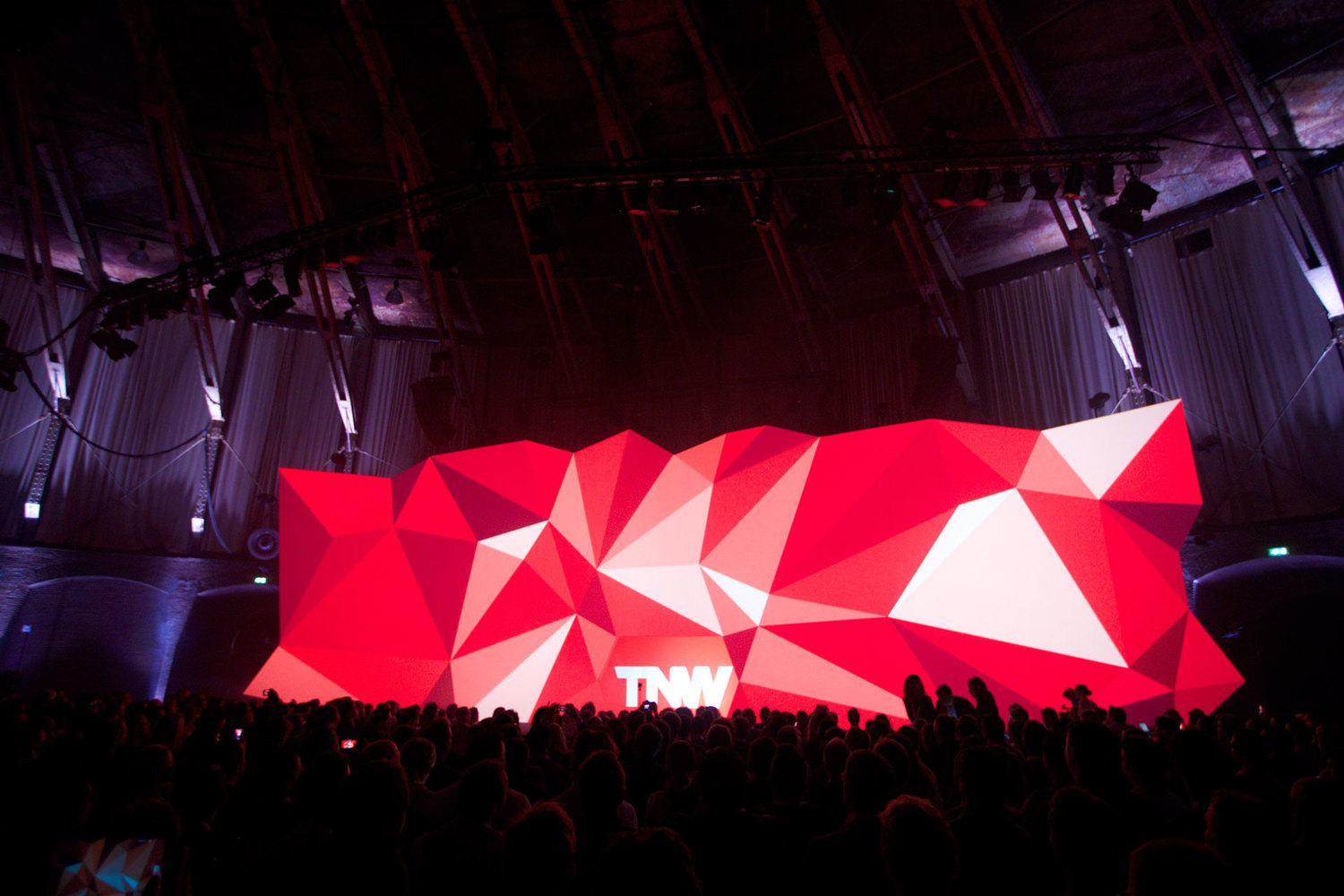 2013. Unique Stage Design With Transparent LED And Projection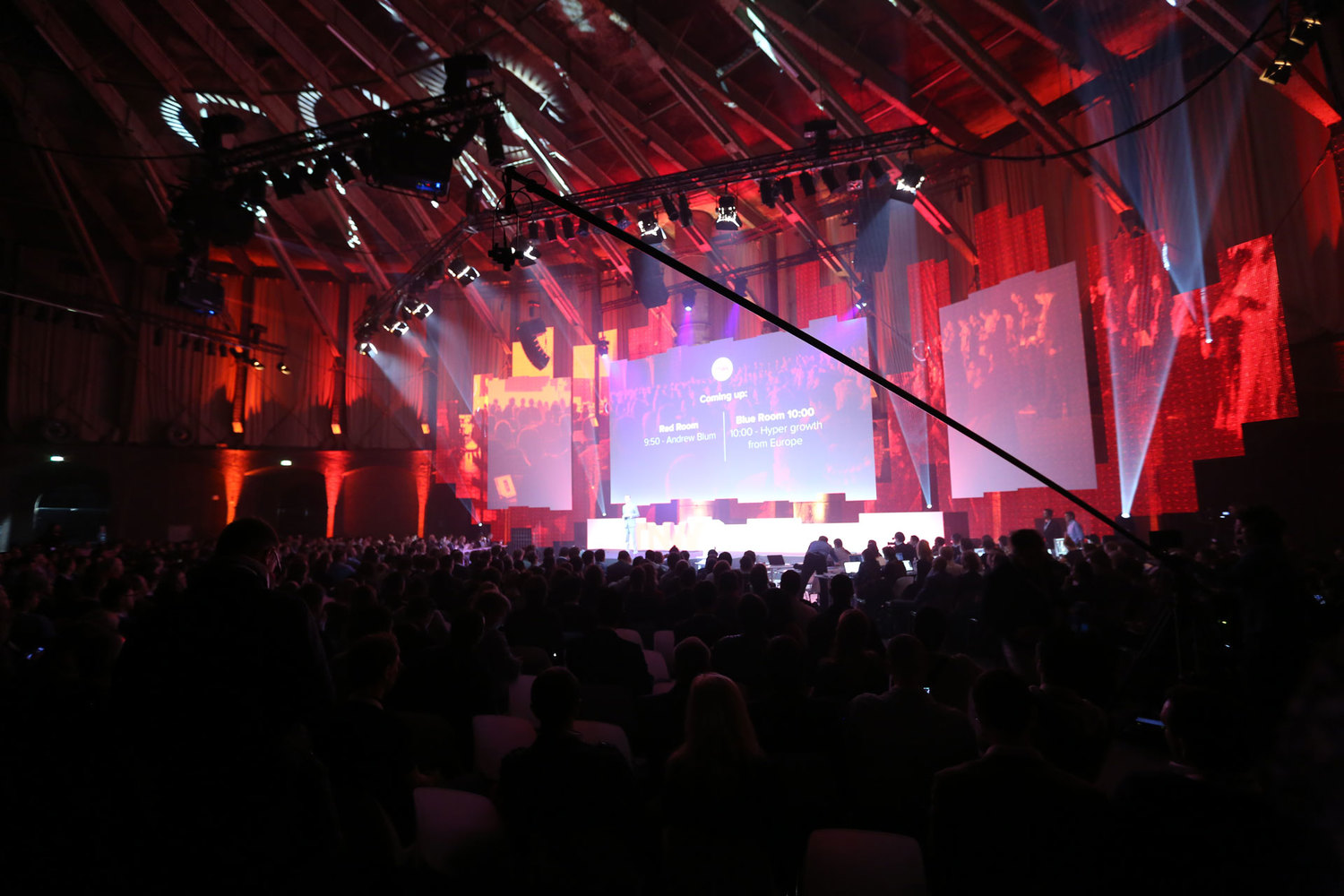 2012. Ultra Wide Curved 7K Projection Screen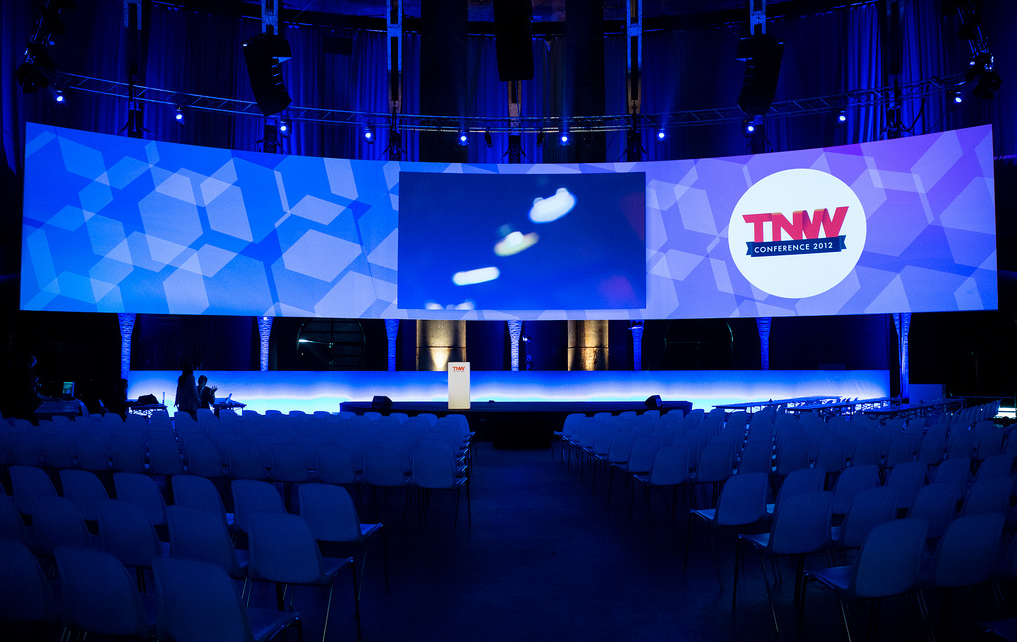 2011. Custom CNC 6K Logo Projection Screen

2010. Widescreen 5K Projection Screen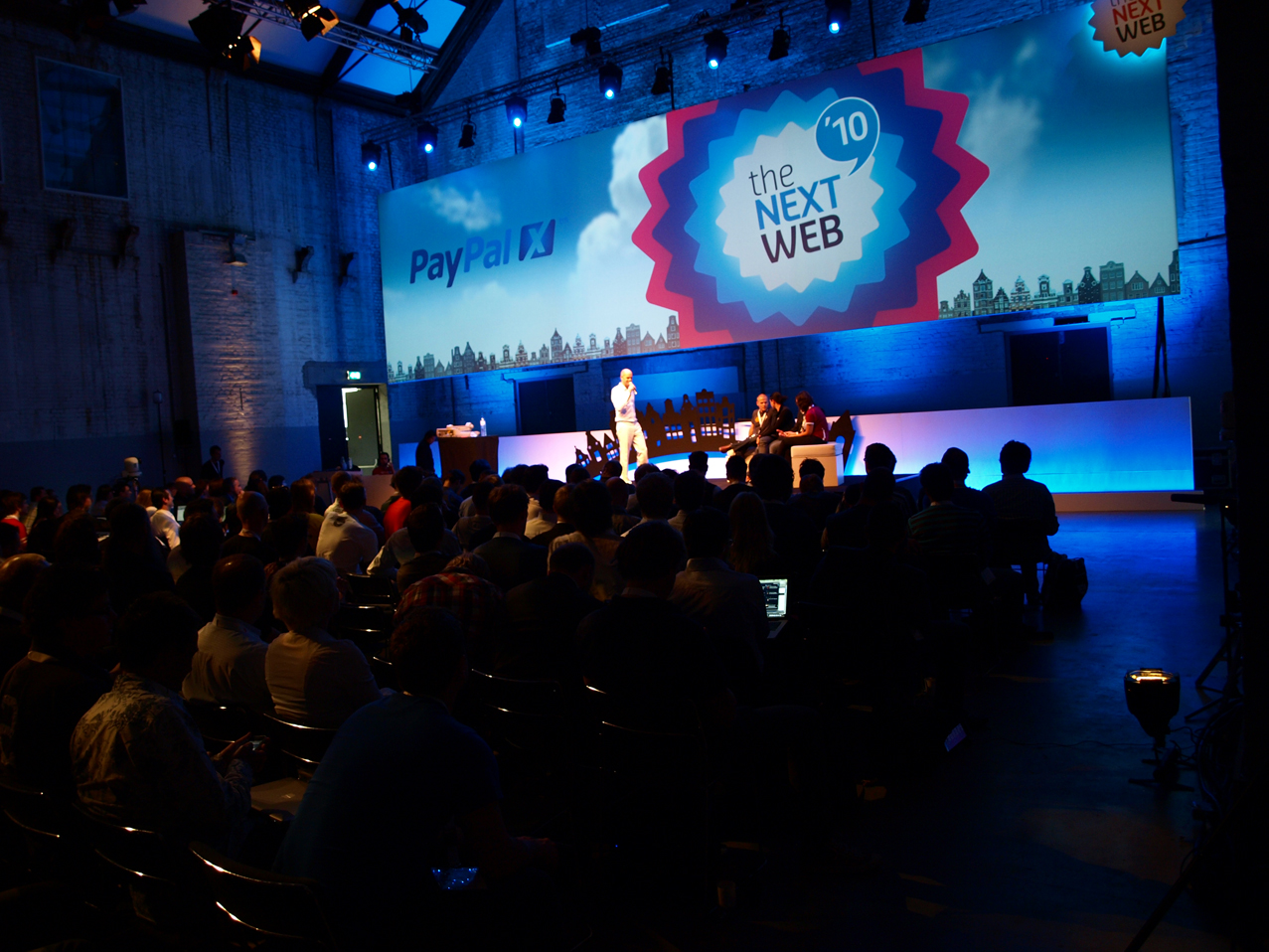 "Our world is changing. Technology is no longer an industry, but rather the underlying driver of change and innovation for every business everywhere." – The Next Web
Photography credits TNW, Dan Taylor and JUR